Specials

10% discount for pensioners and students on all services:
At Bits 'n' Bytes we understand the value of money, especially if you are a pensioner or a student. We know that every dollar counts, so we give you a 10% discount on all our services. Just show your Pensioner / student card and avail this deal.

with a free pickup and delivery, Clean up and virus removal with
free 1 year 1 PC antivirus (worth $60)
Your Deal
Take a full back up of your data (which includes emails, music, photos & documents etc)
Format the hard drive and install a fresh copy of windows
Install window updates and driver updates
Remove any unwanted software's & files that are clogging your computer
Remove temporary files taking much of the valuable Hard Disk space
Customise the Start Up process in order to speed up the start-up time
Install or update Anti Virus software and run a full scan
Data restoration

First time with Bits 'n' Bytes? Welcome!!
Along with a fantastic service receive $20 off on your first Computer/laptop/netbook/apple repair or service.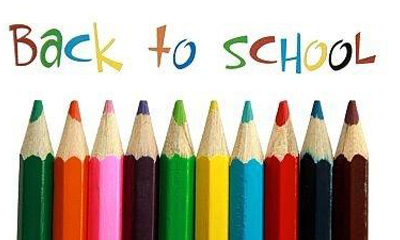 Holidays are over and the computer is full of music, games and unnecessary downloads.
Don't worry, Bits 'n' Bytes gives your computer a complete refresh so that you are all organised and ready to go back to school in no time.
For a fixed price of

$99,

we will:
Remove any unwanted software & files
Remove temporary files taking much of the valuable Hard Disk space
Customise the Start Up process in order to speed up the boot time
Install or update Anti-virus software and run a full scan
Check for windows updates
Schedule a Disk Defrag
Bits 'n' Bytes offers Onsite Computer Support to Melbourne and surrounding areas. Please see our
service area
for further details.
Professional and good work. When faced with a printer that wouldn't recognize our laptops, network -- pretty much sat there staring at us silently -- we called BITS 'N' BYTES. Sam came to help us and worked diligently to address and fix the problem and spent extra time and attention to make sure everything worked perfectly. A great and efficient solution to our printer mess which had been plaguing us for weeks. He was super nice in everything. We'll definitely call them again should we face any computer challenges.
Daniel, Albert Park
It is a terrific place to fix computers. They are fast, friendly, incredibly inexpensive and guarantee their work. They are one of the finest experiences I have had in this fair city. I have been here for close to 20 years. I used to call Dell, now I really don't have to bother with the hassle and the cost
Renee, Epping
Thank you guys again for your help. I was very impressed with the turnaround time for my computer (3 hours). Also probably the first time I didn't feel like I was getting ripped off! The computer is working perfectly and I got to save my files as well!
George, Eltham
I truly like Bits 'n' Bytes Consulting for their services. Their team is completely professional with great attitude and dedication towards their work. I highly recommend them to everyone who faces computer problems.
Michael, Altona
Highly recommended! I would recommend them to any business needing quality and affordable IT support.
Dianne, Richmond
Excellent service, very courteous and attention to detail. Their technicians are very approachable and flexible. Thank you Bits 'n' Bytes.
Tanya, Point Cook
We are a Melbourne based company and were looking for a computer repair company to set up the network at our new office in Werribee. We called Bits 'n' Bytes and they handled the projected flawlessly from start to finish. I can only say good things about them and recommend them to you without reservations.
Martina, Werribee
Bits 'n' Bytes provided me with some excellent service. After I unfortunately spilled some water on my laptop keyboard, they tried to clean it out but it was unfortunately beyond repair. They didn't charge me for trying to fix the computer and they performed some data recovery on my hard drive which contained some important files and data of mine. I was very happy with everything that they did for me.
Lorraine , Carlton
I had an awesome experience at Bits 'n' Bytes. They did my Laptop screen replacement lightning fast - I couldn't believe it! Everyone I dealt with was very professional and helpful, I couldn't imagine a better experience.
Karen, Port Melbourne
Service was convenient, fast, and a good value for replacing my laptop screen. Bits 'n' Bytes were very friendly and fixed my laptop in no time. And they are even available on a Sunday! Great service, would highly recommend them for computer/gadget repairs and help! Liked: Value, Service
Tom, Newport
Their service is brilliant and quick. A real pleasure to do business with.
Thank for your prompt reply and help. cheers!!
Aaron, Caroline Springs
A BIG Thank you and 5 Stars to Bits 'n' Bytes. My PC almost ended up out the window until I contacted Bits 'n' bytes who straight away jumped to my assistance .My PC was repaired and reconnected before the kids could notice it was missing and Sam took the time to explain things to me - With a SMILE!! Followed by a very reasonable bill. Highly recommended, Job well done!
Pamela, St Kilda
I got virus in my Laptop and thinking what to do, then i search in Google and found Bits n Bytes and called Sam, he came to my house in half hour and picked my Laptop and fixed it very quickly. Bits N Bytes Consulting is a professional consulting service which provides quality solutions to computer problems at a reasonable price.
Kalyan, Laverton
Cormack Plumbing service has been dealing with Sam from Bits 'n' Bytes since September 2011. Although our dealings with Sam have only been for a short time, we feel his knowledge and reliable attendance to our IT requirements has been excellent. We would therefore, highly recommend their services to any new clients.
Peter Cormack, Director, Cormack Plumbing Services Pty Ltd
I accidentally deleted almost 100GB of data including precious family photos and after calling Sam for help he arrived on time and actioned it straight away - I now have all of my data back and recovered and cannot thank you enough for your time and care. I would highly recommend Sam to anyone needing any assistance with their computer needs. I can now rest at ease, thanks Sam!!
Michelle, Tarneit

The Bits 'n' Bytes Difference
Free pickup and delivery
Free data backup and restore
We come to you
No fix No charge
Incredible low prices
Same day service
Microsoft certified professionals
7 day service
Weekends and after hours
Service guarantee

03 9748 0404

enquiry@bitsnbytes.net.au